Pump Repairs & Maintenance
Nothing lasts forever, no surprises there.
Sewage pumps are the most abused pieces of equipment within a building due mostly to the "flush and forget disposable society we embrace today. When it comes to breakdown and wear and tear, submersible pumps are often subjected to a range of corrosive liquids and abrasive substances throughout their working life.
When a sewage or storm water pump system fails the results are immediately apparent with contamination of the environment  ( flooding ) and the resulting mayhem is not only unpleasant its also dangerous to clients or residents.
As with any complex high use critical product, scheduled servicing will undoubtedly prolong the life of your pump. During our regular onsite service we take particular note of any signs that a looming problem will jeopardise future serviceability and make immediate recommendations. It's far better to maintain or repair a pump than to risk an untimely break down.
Dealing directly with our manager and senior technician Rohan, you will be offered a variety of solutions and plans that work within your maintenance budget.  We consider it a part of the job to do a "cost analysis" on your pumping equipment to make sure that best options are considered.
Give us a call and let's have a chat about your needs. (07) 3807 0554
Heavy duty repairs for heavy duty pumping equipment.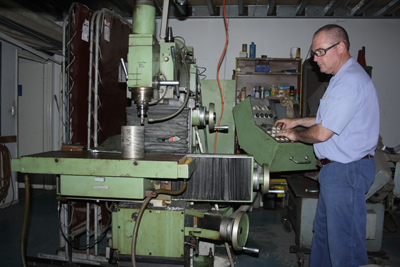 Precision engineering for when it's needed.